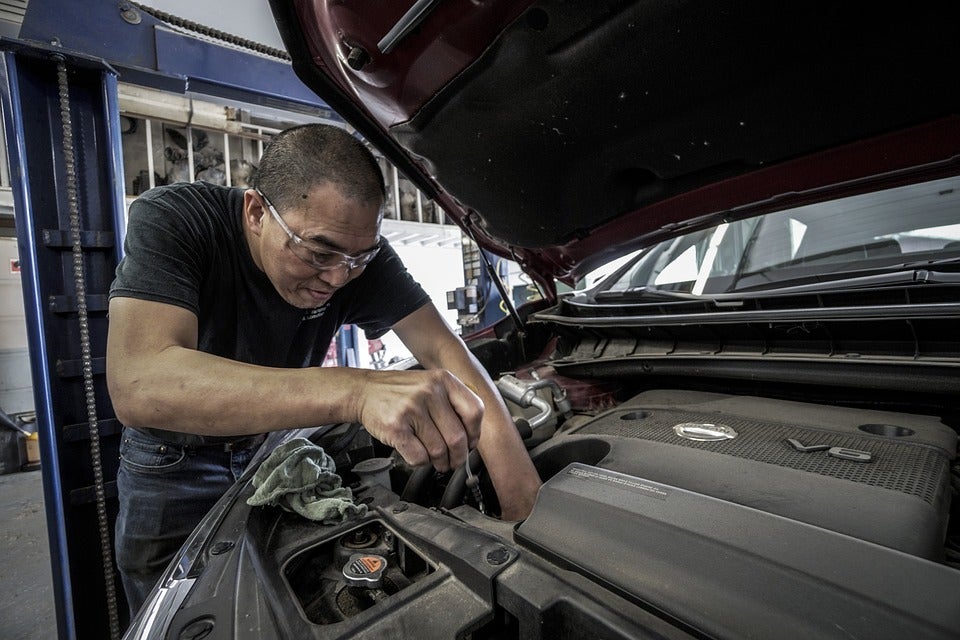 If you want your Nissan to run effectively, you will need to stay on top of its regular maintenance including oil changes. For your vehicle to run at its peak ability, it will need the right oil to keep your engine clean. Regular oil changes effect your car's longevity and overall performance, and our technicians here at Weston Nissan are equipped to provide this service at an exceptional level whether you have a Nissan or another make. If you have any questions about this service, 
please contact us
.
REASONS TO CHANGE YOUR OIL REGULARLY
Why is changing your car's oil as recommended important? There are many reasons and benefits to this simple service! Here are a few significant advantages to be informed of.
REGULATES TEMPERATURE
Motor oil serves many purposes and one main purpose is to transfer heat away from the engine. 40% of the engine's cooling process occurs because of the oil. Clean oil is integral to this process.
CLEANSES ENGINE
As oil moves through your engine, it picks up dust and dirt. As more and more builds, this can cause significant problems with your engine and performance, but this is nothing that an oil change won't fix.
LUBRICATES ENGINE
Another main function of motor oil is to lubricate your car's engine. Engine parts are constantly in friction, so the oil steps in to lessen the friction which leads to longer lasting parts and better performance.
HOW OFTEN SHOULD YOU CHANGE YOUR OIL?
Now may be a good time to pull out your car's manual. Each car will have a different schedule for maintenance; however, in general, newer cars should have oil changes every 6 months or every 5,000 to 7,000 miles. If you remember having to go every 3 months, this change is due to modern lubricants. However, if you have an older vehicle, we do recommend getting an oil change every 3,000 to 5,000 miles. If you want another opinion about your particular vehicle, our service department will assess how often you should schedule your oil change.
SCHEDULE AN OIL CHANGE AT WESTON NISSAN
Your next step is to schedule your oil change here at our Nissan dealership in Davie, FL. Our technicians will provide you with great service both to you and to your vehicle. We are here to answer any questions that you have before, during, and after servicing your Nissan. We can't wait to serve you!